Welcome to Splish Splash Swim School
Learn an essential skill for life
Our aim is to teach each individual the fundamentals of Swimming, following a structured programme in a non-competitive, fun environment, safely.
Splish Splash Swim School has over 20 years experience in teaching Children to swim. All teachers are qualified through the Amateur Swimming Association and The Swimming Teachers Association. There is also a fully Qualified Lifeguard present at all times. We have also been involved in a varied background from club to competitive Swimming.
We teach in small groups maximum of 6 from non swimmers to improvers, covering distance awards scheme up to 1600 meters, and the Swim England National plan for teaching swimming stages 1 to 10. Personal survival and Rookie Lifeguard. For 3 year olds we teach the Swim England Adult and Child Duckling grade 1 to 5.
Splish Splash Swim School is based in South London.

Professional Teacher Hire
Splish splash swim school offers teaching hire services from £25.00 per hour, we provide teachers at short notice, to schools, clubs and leisure centres. For both short term and long term contracts, our team have a vast amount of experience, appropriate for most teaching environments. The teacher can follow a structured programme set by the client or we can set a programme tailored to individual needs. For teacher hire contact us.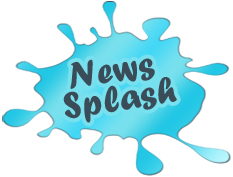 Click the Splash for up to date news!
Lesson Venue:
St Joseph's College
Beulah Hill
Upper Norwood
London SE19 3HL
Pool Temperature:
28° to 29°
Width:
12 meters by 25 meters
Depth:
3′ 6" (1.2 meters) to 9′ 6" (2.5 meters)
Days and Times:
Wed. 4:00 – 6:30pm
Sat. 11:15 – 1:15pm
Sun. 11:15 – 1.15pm
30 minute sessions, term time only.
Prices:
£9.50 per lesson
(all lessons paid in advance termly).
£15.00 Registration fee
(this is one off fee and is charged per family).